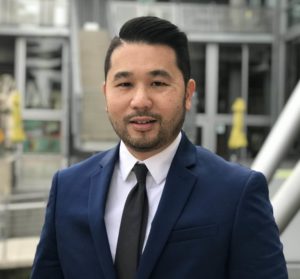 We're pleased to introduce Dr. John Nguyen to the PNBC team!
Dr. Nguyen is a clinical psychologist licensed in California (PSY32365). He has over 10 years of experience and has worked in a variety of clinical settings including community mental health, medical, and outpatient clinics. In addition to providing psychotherapy, Dr. Nguyen has a vast knowledge of community resources through his work in community mental health clinics where he served as a clinician/case manager and clinical team lead.
He treats a wide range of concerns, including chronic pain, depression, anxiety, trauma, and life transitions – particularly for clients coping with chronic medical illnesses. Additionally, he has a special interest in issues of diversity, particularly in working with underserved populations such as Asian Americans and older adults (age 60+).
Dr. Nguyen's approach to treatment can be described as collaborative and solution-focused. He approaches treatment invention/planning from a biopsychosocial perspective and uses evidence-based practices such as Cognitive-Behavioral Therapy (CBT), Mindfulness-Based Stress Reduction (MBSR), biofeedback, and applied psychophysiology. Before deciding on the course of treatment, Dr. Nguyen takes time to gain a better understanding of his patients, particularly, the factors that trigger and maintain symptoms. Dr. Nguyen's eclectic approach to therapy allows him to utilize interventions that match the needs and preferences of his patients, which has been shown to lead to more favorable outcomes.