PNBC offers mental health treatment and psychotherapy in-person to adults in San Diego and offers online telepsych to residents of California. Many of our clinicians specialize in behavioral medicine and health psychology. They have knowledge on how different medical conditions, medications, or health habits can influence mood and behavior. Many patients seen at PNBC have chronic pain, depression, or anxiety related to their health. We also work with individuals who have experienced traumatic situations and may have post traumatic stress disorder (PTSD). All of our clinicians utilize cognitive behavioral therapy (CBT) in addition to other modalities that are tailored to each patient. Click below on the links to learn more about the treatment services offered.
Individual Psychotherapy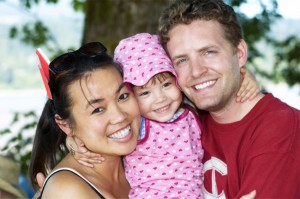 Our therapy specialty areas include the following:
Adjustment-related issues due to a new medical or neurologic condition
Patient and family education regarding cognitive and emotional changes after a brain injury or neurodegenerative condition.
Posttraumatic stress disorder (PTSD)
Depression
Anxiety
Our therapists primarily utilize cognitive-behavioral strategies (CBT). CBT is an empirically validated form of therapy used for a variety of conditions. It is highly targeted at specific symptoms and focuses on thought processes that lead an individual to experience certain emotions. Because each individual may have differing needs and backgrounds and may not respond to CBT alone, our therapists may also incorporate elements of other therapeutic orientations in their treatment, such as mindfulness, cognitive processing therapy (CPT), trauma-focused cognitive behavioral therapy (TF-CBT), acceptance and commitment therapy (ACT), elements of dialectical behavioral therapy (DBT), humanistic and existential techniques, or purely behavioral strategies.
Heart Rate Variability (HRV) Biofeedback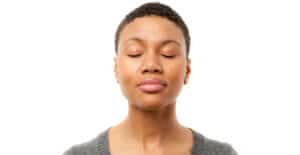 Biofeedback training allows people to learn to voluntarily control certain physiological processes by viewing on a monitor different physiological functions, such as heart rate, breathing patterns, muscle tension, blood pressure, and even brain wave activity.
At PNBC, we specifically offer Heart Rate Variability (HRV) biofeedback, using medical-grade equipment by Thought Technology. HRV biofeedback provides visual information regarding heart beat patterns and respiration via placements of a finger pulse and respiration monitors. Through HRV biofeedback training, patients learn to change the heart beat patterns and variability between heart beats through breath control. Effective emotional regulation require flexibility in adapting one's physiological response to stressful situations. HRV biofeedback is an effective tool to gain greater awareness into the sympathetic and parasympathetic systems, and gain greater control over those responses.
HRV biofeedback has been shown to be effective as an conjunctive treatment for a number of medical and psychological conditions, including: Depression, anxiety, panic disorder, chronic pain, high blood pressure, abdominal pain, and asthma. It is also used to enhance athletic performance.
A good article regarding the science behind HRV biofeedback can be found at the following link:
Scholarly paper by Paul Lehrer, PhD and Richard Gevirtz, PhD explaining the scientific basis of heart rate variability: https://www.ncbi.nlm.nih.gov/pmc/articles/PMC4104929/
Telehealth Delivery of Psychotherapy
We are now offering online therapy services. PNBC has obtained Level II certification by the Telebehavioral Health Institute to ensure that our delivery of telehealth services meet the highest ethical and legal standards. Our telehealth program is meant for individuals who may have difficulty coming in to our physical locations for their therapy sessions, either due to distance, or due to physical disability. For more information, click here.
Treatment for Workers' Compensation
PNBC offers psychological and neuropsychological evaluations at the level of consults, QME, and AME. Psychological treatment services are also provided for work comp patients. Here is our current MPN list. Prior to agreeing to treat work comp patients, our providers require authorization for an evaluation to consult to determine a proper diagnosis and treatment plan. Consultation-level evaluations are performed objectively, and we only see patients in therapy when the evaluation determines that there is a true psychiatric condition that is treatable. Our providers specialize in treatment of depression, anxiety, PTSD, behavioral treatment for chronic pain conditions, and adjustment related to other medical or neurologic conditions. We are able to provide therapy services in Spanish.
To request treatment services, please fax a written authorization from the claims adjuster for a psychological or neuropsychological consult, along with the patient's information and pertinent medical records.