About Dr. Corbett
Dr. Corbett is a licensed clinical psychologist and credentialed by the National Register of Health Service Psychologists. She specializes in treating patients experiencing general or chronic medical conditions. She has provided treatment in a variety of settings including outpatient, inpatient, integrated health settings, and specialty medicine clinics. She has also served in a consultant role to medical providers helping to provide diagnostic clarity on patient's presenting symptoms and appropriate treatment recommendations. In addition, Dr. Corbett has extensive experience providing treatment to patients experiencing a variety of mental health symptoms and diagnosis. 
She uses an integrated approach to treatment, anchored in CBT, along with techniques from motivational interviewing, mindfulness, and Person-Centered therapy. She is also a certified facilitator for Prepare/Enrich, and uses these assessments when working with couples. 
Dr. Corbett also conducts psychological and neuropsychological assessments and has provided assessments for patients at Kaiser Permanente San Diego, San Francisco VA Medical Center, and USC Keck School of Medicine. 
In addition to her clinical work, Dr. Corbett is engaged in research at University of California, San Diego School of Medicine in the Center for Healthy Eating and Activity Research (CHEAR). Her research focus is on improving treatment  outcomes for pediatric obesity interventions. 
Dr. Corbett is a member of the Steering Committee for CPA Division I Health Psychology Section.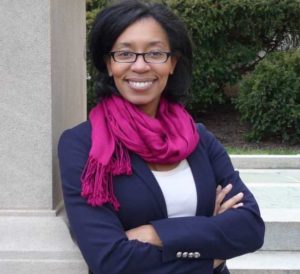 "I approach treatment from a biopsychosocial perspective because I believe we are integrated beings. Our physical and psychological health are knit together and when either one is out of balance, the other can also move out of balance. The context or situation can also contribute to that imbalance. As a health psychologist, I work with patients to help them regain balance and move toward healing."
Education and Experience
License and Certifications
Credentialed Health Service Psychologist #57061
National Register of Health Service Psychologists
CA License PSY31413 
Certified Facilitator
Prepare/Enrich
Formal Training and Education
Postdoctoral Fellowship 
University of California, San Diego School of Medicine
Psychological Internship
Kaiser Permanente Medical Program, San Diego
Doctor of Philosophy in Clinical Psychology (PhD)
Fuller Theological Seminary
Master's in Theology (MAT)
Fuller Theological Seminary
Master's in Psychology (MA)
Pepperdine University
Bachelor's in Psychology (BA)
California Sate Univeristy, Fullerton
Professional Memberships
American Psychological Association (APA)
Association of Black Psychologists (ABPsi)
California Psychological Association (CPA)
San Diego Psychological Association (SDPA)
Board Positions
Steering Committee Member, CPA Division I Health Psychology Section (2019-2021)